St. Anthony's Triathlon - Part 2
First and foremost let me apologize for the tardy post. Over the past two weeks my life has come crumbling down AKA I lost all my photos due to a failed VSCO backup when upgrading to my new iPhone X. So while I had planned to visually share with you via my own original photography the amazing restaurants and coffee shops I discovered in St. Petersburg, FL, I will now have to borrow from the masses and share whatever salvaged images from instagram stories. Because, really... did it even happen if there are no pictures? Thankfully I had plenty of fans to capture my swim, bike, and run throughout the race so stay tuned below for those, too!
if you havent read part 1 yet, i suggest you go back and do so first here
On the second day I made it a point to wake early, had breakfast downstairs at the hotel which more than sufficed all my fueling needs – a fresh fruit bar, oatmeals, toasts, and eggs/omelettes made to order. I hoarded a ton of stuff (namely fruit), but I also made myself a bowl of plain oatmeal and asked the kitchen to hard-boil 2 eggs for me which, duh, I nestled away like a squirrel for race day breakfast – major lightbulb moment!
After breakfast it was off to the race expo in my new ON Running Cloud Rush kicks (the racing flats I'd wear for BK half that needed to be broken in).
I had a laundry list of things to do: swim, pick up my bib and race packet, pick up my bike from Tri Bike Transport, ride it out/ensure no issues, eat lunch. Geez it's exhausting. Also, a note about Tri Bike Transport: they basically have a monopoly on the industry, and while they are pretty pricey I have no complaints. My bike has always arrived in perfect condition. These guys load it on a truck from wherever you're based, and drive it to wherever you're racing, taking care of all the logistics when you arrive and also post-race to get it back to you. It's worry-free (but the monopoly thing is true – someone please start a company that's more competitively priced!).
I had a minor freakout in the water on Saturday. I decided to swim not by the beach but instead by the metal stairs that YOU NEED TO CLIMB UP after you've just swam a mile. Exhibit A:
The water was colder than I thought – like, wetsuit cold – and I was ill prepared. I didn't bring one because I didn't want to cling to the hope of using it on race day, so I jumped in and my little baby self did some laps maybe a few hundred meters off the shore but the water was dark and murky and I definitely felt something stroke my leg and I was way too freaked out. I knew I could do this swim – I had done it a handful of times already – so at the risk of not freaking myself out entirely, I just got out, made my peace with the water, and bid it adieu until Sunday.
And then – dolphins appeared!! Could the dolphins be what I felt? I'll never know, but I took it as a sign from the universe that the water was safe (aren't sharks afraid of dolphins or something? Well, I told myself that).
At the expo I ran into the On Running booth and met Cyle Sage (former USAT junior national tri coach) the territory sales director for On Running. It was so awesome to meet him, he's been with On from the beginning, brought On to the US, and told me so many stories about the brand's early stages. (I'll save this all for another post). We fit my mom and Lindsey into Cloud Surfers and Cloud X respectively and I can't wait for them to join the #Ontourage, a concept which was born during this race weekend! Look out for the official program coming soon!
I had a quick lunch at Craft Kafe, this little corner artisanal coffee spot I discovered and came to love (and would return to for breakfast on Monday morning). The place is entirely gluten free and let me tell you, Tae did not believe it. Their pizza was SO good. They had a ton of different local kombuchas, fresh sandwiches, quiche, pastries, you name it – everything gluten free. I was in heaven. After lunch I checked my bike into transition (did a little broadcast on instagram to show you all what it's like), and said goodnight to Esme. I did a quick loop through the expo (a must! You get the best deals). I bought AfterShokz Bone Conducting earphones from St. pete's Running Company which i had been eyeing for some time - on sale at the expo and on sale now too! I also snagged a pair of sunglasses by Goodr, a new company making sunglasses for runners by runners. No slip, polarized, no bounce and they look good. New fave! I even convinced Tae he needed a pair. The names alone make them worth it - hilarious! And for $25, how could you not grab a bucket?!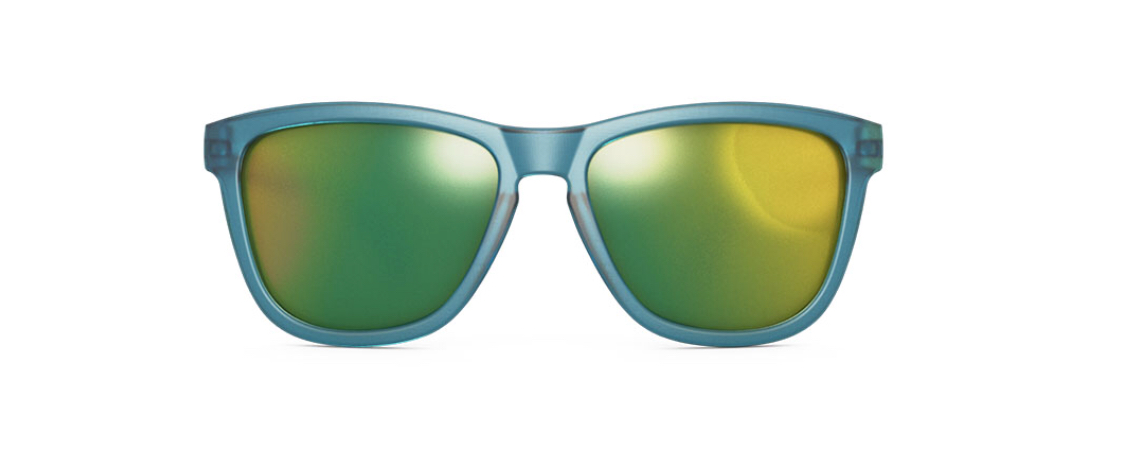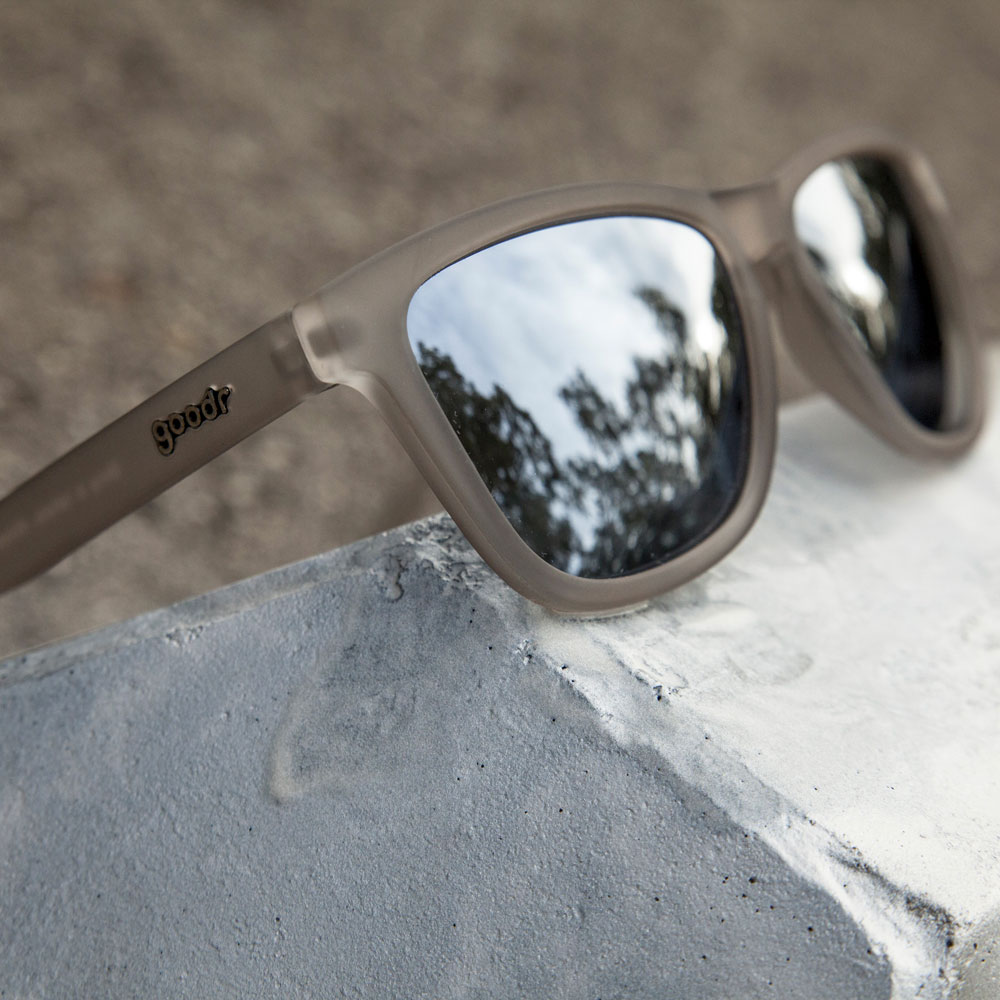 "Sunbathing with wizards" (Tae's choice) & "Going to Valhalla...witness!) (mine). Photo credit: Goodr
As I left transition, taking one last look at the calm waters and hoping I'd see the same in the morning, I once again saw the dolphins and knew tomorrow was going to be ok. I was going to be ok.
After a day on my feet in the sun, it was time to turn in, shower, and head to my go-to pasta spot, Bella Brava for dinner. I skipped the wine this time to avoid any heart flutters or trouble sleeping and instead had a hefeweiss beer. I said goodnight to my mom and Lindsey who continued on with their Saturday night (FOMO!) at the Vinoy Park Hotel, a gorgeous pink historic building turned into such a swanky beautiful hotel with stunning outdoor seating and heaters in case it gets cold (AKA less than 65 degrees in florida).
Back at the hotel, I applied my tri tattoos with my bib number. After an athlete checks in, unless you're pro, you are nothing more than a number. The tatts go on your arms (so the race officials can spot you in the water in case you have a violation, etc), on your legs (for the run - same purpose as the swim. None of this is for vanity or pictures), and applied my numbers to all my bike / run paraphernalia (helmet, bib, etc). (I'm guilty of forgetting to remove the number from my helmet for months after a race.)
I then laid out my gear , shot a flatlay (OBVIOUSLY), asked for social media prayers and got into bed by 11 to be up at 5. Special thanks to Tae for being the silent partner all along the way, letting me have my freakouts, my irrational requests and getting me to bed on time.
The following morning flowed so smoothly - I was up, ate my oatmeal, and took my hard boiled eggs along with my republic of tea Get Burning tea (a caffeine-free but filled with metabolism-boosting herbal ingredients such as cordyceps and black pepper). Tae walked with me, carried the things i didn't need inside transition, and watched as I set up what i did. FYI your "transition" area is about 2 ft long by 1 ft wide; a space in which to set up everything you might need for this 3-event sport.
Marie kondo would have a field day!) because this is where you "transition" in and out from in between each leg of the race. my spot was pretty great, because it was right by the "swim in/bike in" which means when i got out of the water, i didn't have to go through a sea of bicycles to find my own, since my spot was so close to the entrance of the area. But it did mean a long "bike out" - bringing my bicycle from one end of the transition area to the complete opposite side while ducking through hangry, competitive athletes (the closest comparison I can make to paint this picture is to ask you to think of the hunger games cornucopia!). Once you get out of transition, you can then mount your bike on the "mount line" - no sooner, no later! Then, at the end of your 25 mile bike, you cycle back in (again, bonus for me because i would enter transition and my spot was super close by). Then, of course, you run out of the same exit you "biked" out of. it's all cyclical. dizzy yet? how do you think i felt? Here's a short clip to slightly explain:
at this point i was still waiting for the official water temperature call. If the water is too warm, you can't compete with your wetsuit (well, technically, you can, but it doesn't "qualify" within USAT, the governing body of triathlon, and you also have to wait for the very last wave to start the race and HELL NO I am not starting my race an hour and a half later than I expected to). It was approaching 6am and the race officials would soon make the call as to whether or not it was wetsuit legal. This would be my make or break moment, determining whether i could actually compete in this race without unexpected hiccups. 2 years prior, it wasn't wetsuit legal and the water was REALLY choppy; 4 years prior the water was so rough they cut the swim in half except for pros. i was waiting for the right race, a race where i could really measure my training. could this be it?