Hotel Runner: The Rosewood London
I've stayed in a lot of hotels over the past couple months - some offering great experiences, some not so great - so I thought I'd capture the different hotels, what they offered from the perspective of a training athlete and runner on the go. I wondered whether to kick off the series with the worst or the best, but because I was so inspired by the best, first up is a recent London hotel that blew my mind. Read on to find out why
By far one of the best hotels I've stayed in, ever. Also the most runner-friendly and accommodating. First, it's beautiful. Like stunningly, architecturally beautiful. They have freakin caged birds for pete's sake! I spent any free time with these little dudes and I may have almost convinced my fiancé that we, too, must have some birds to complete our #cohabitaetion decorating (update: for anyone tuning in, my fiancé's name is Tae hence all the name puns - #shesTAEken for our wedding, #cohabiTAEting for our life change etc).
Back to the hotel - It was a very short trip, two nights. But i had to fit in a 9 mile run for my United Airlines NYC Half Marathon which was ~4 weeks out.
LOCATION
The location was perfect - close enough to the Thames so that I could bridge run. I mapped a route that would take me west toward Vauxhall Bridge, cross over, and then ran back east toward Tower Bridge, and home. This was a full 9 Miles. I have to say it was beautiful on the west bound, but as expected there was a TON of pedestrian traffic on the east bound side headed toward the Eye/Tower Bridge. It was a beautiful day (tank top weather). Route below for reference! Also, Starbucks in London offers Oat Milk (I stopped for one post-run on the cool down walk back to the hotel - delish!)
SLEEP
I slept impeccably. Comfortable beds, very quiet rooms despite the construction and noisy London streets. Their windows are definitely sound proofed; there are 100% black out curtains and they WORK. You will not have any issue sleeping here.
FOOD
Avocado toast. If there's one thing the Brits do well, it's toast. I look forward to toast and jam every time I'm in London. But the sweet surprise of seeing Avo Toast ? This American was pleased! I ordered this on day 1 with a refreshing juice (a ginger/green juice).
I ate dinner in their hotel restaurant, which was nothing to write home about. it was fine. I do recommend Scarfes Bar though, for their inventive cocktail list, live music and French Fries (or "chips" as they say).
On the morning of my run, I looked for a room service item that would most closely resemble my normal pre-run breakfast. Simple oatmeal, hard boiled eggs, peanut butter. I found the first two. The third would not be so easy, or so I thought, since Europeans and the Brits for some reason refuse to acknowledge the 7th wonder of the world, peanut butter. I called guest services to see if they might have some PB that they could send on the side, mentioned I was going for a run and it's what I usually eat, and they had it!!
(Sidenote: this is how i will eat eggs from now on)
Knowing i'd be running for more than an hour, I wanted to ensure I had fuel in case I burned out (though I didn't think I would). In close proximity to the hotel (on the way to the water), there was a runners shop (Runners Need) where I grabbed a Science In Sport energy gel. Has anyone tried these? You don't need to consumer with water, which is a game changing concept for cold winter runs where water fountains are non-existent. I didn't take it, and I still have yet to try it. My go-to is Huma (you can find all my go-tos here!)
  After my run (which was so warm i had to remove my top layer!!) I walked into this thing of beauty:
Dear Ms Giordano
I trust you enjoyed your run. I hope protein balls and an apple-ginger juice boosts your energy.
I MEAN... they didn't have to do that right? They were already so accommodating and lovely (that's what you get from a 5 star hotel, I know). But what you don't always get is that extra step. I would have been happy and satisfied without it, but it was SO thoughtful. And it 100% boosted my energy before I had to head out to start my work day.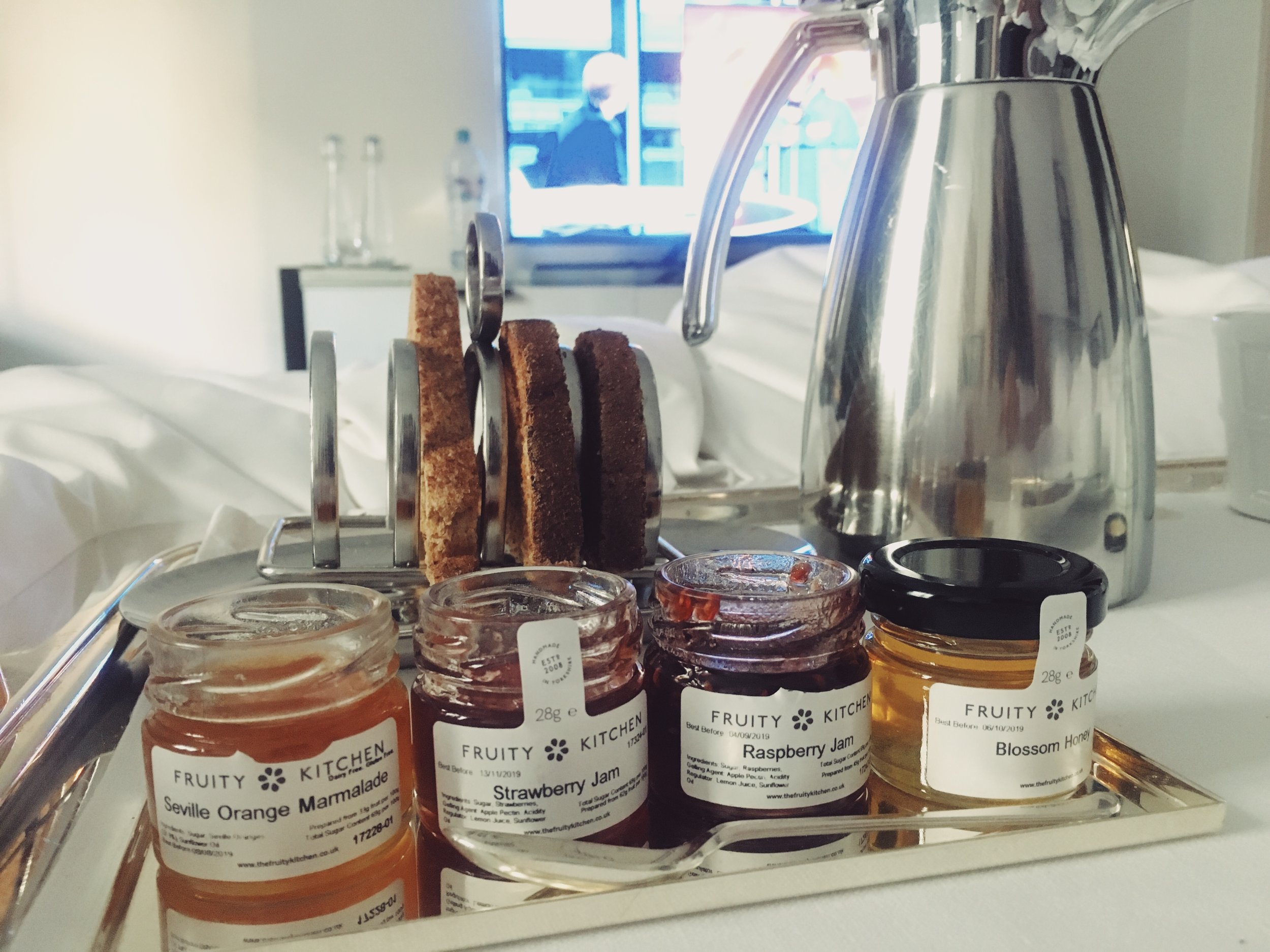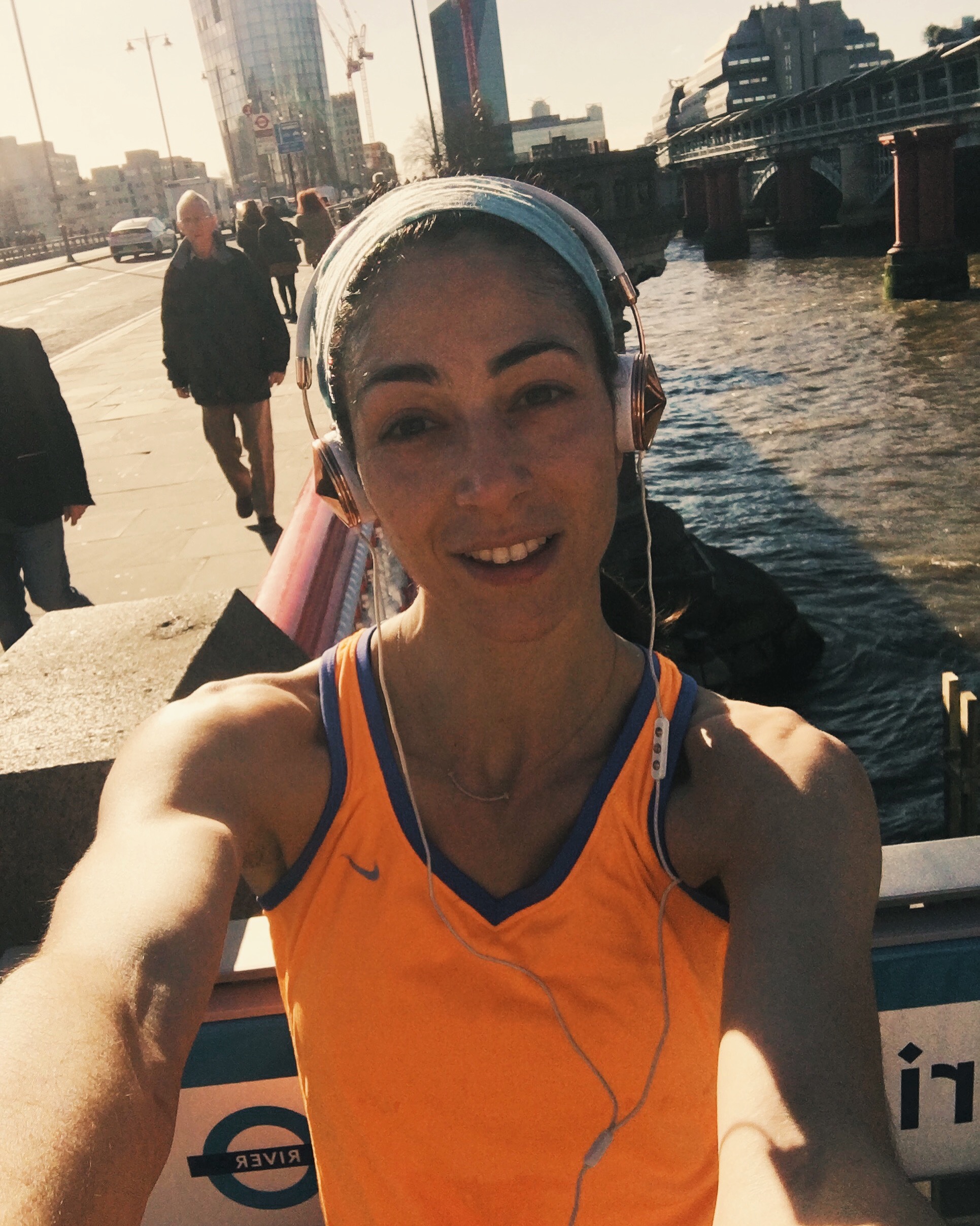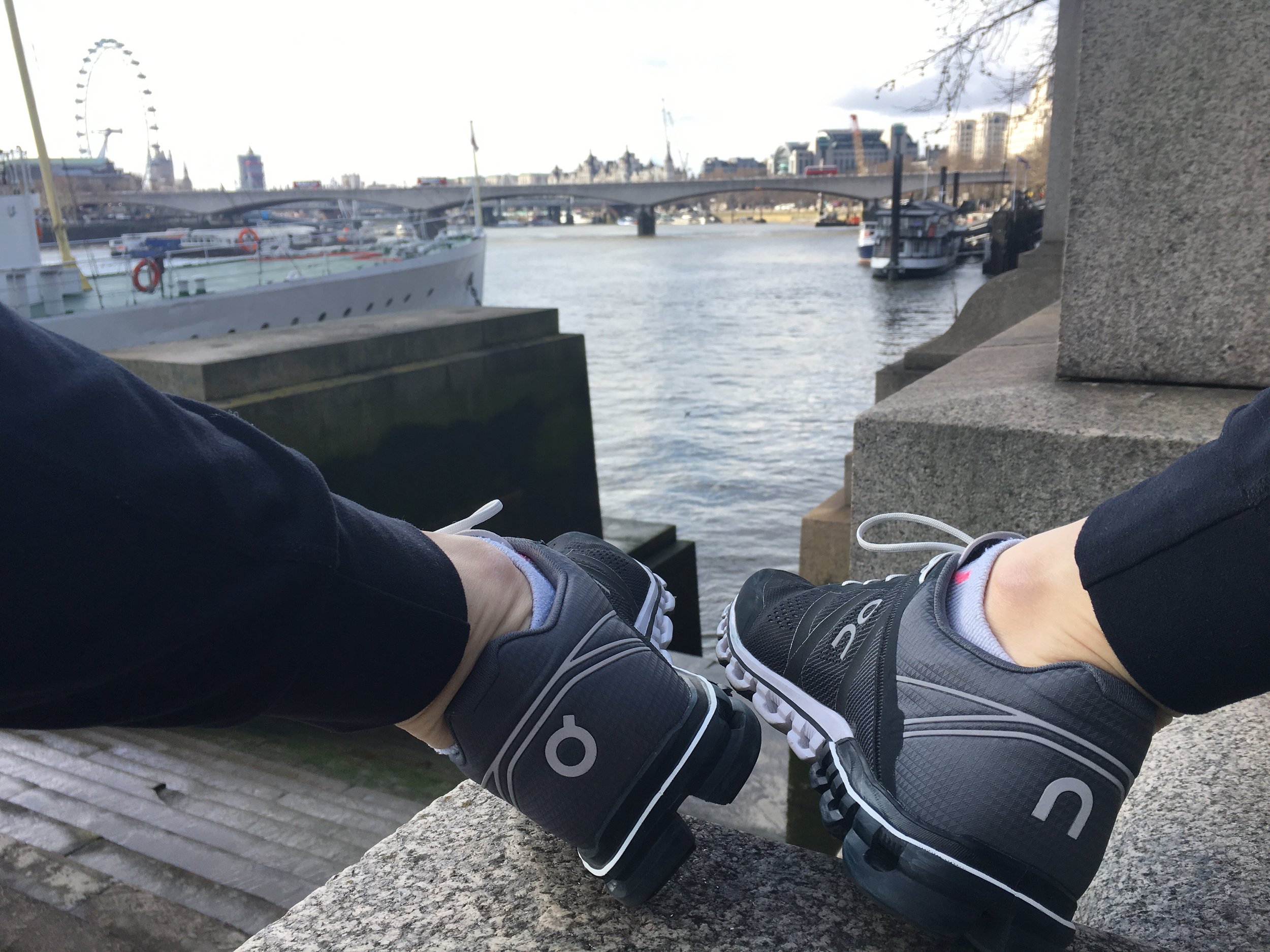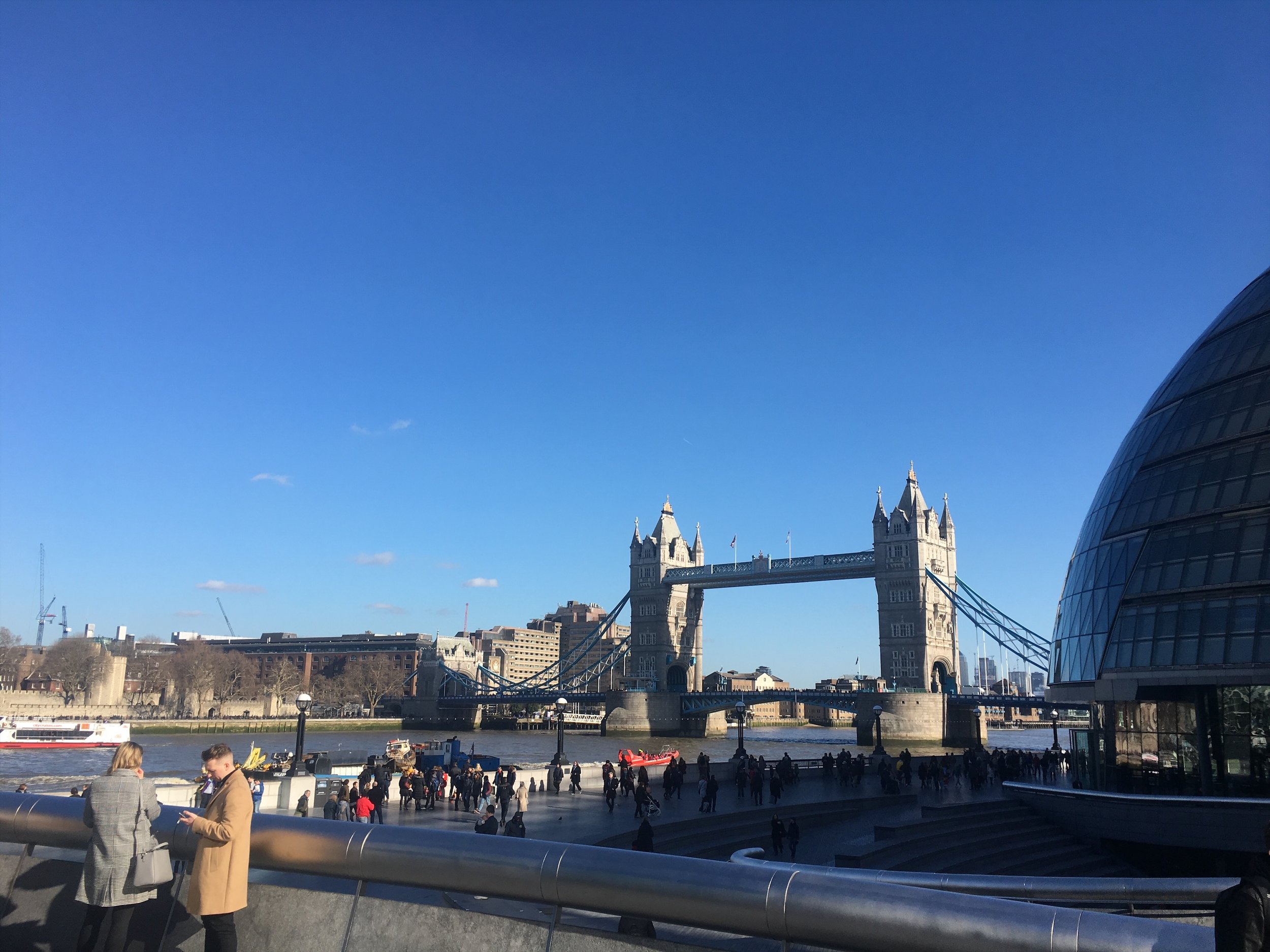 Here's me boosting my energy :) and some other food and running pics because, what else?
Next up: an LA hotel that has DIY noise-reducing (sarcasm), and an accommodating NYC hotel that gave me a microwave and a mini fridge!
Xx
sg